Last January 31, we spent the weekend with our family to celebrate the Chinese New Year. It felt like the whole Chinese community was out celebrating on Banawe, Quezon City. There were Chinese red lanterns, dragon dances and families out on that day wearing red! It was just a nice time to be with family and I was glad to be among the Chinese community. Online casino Ireland. ###
My parents prepared ampaos for us. These are Chinese red envelopes with Chinese calligraphy written in gold which is meant to bring luck to the owner. Of course, these were happily accepted by my kids with their Lola's instructions to keep the ampao and not spend the money because it will bring them good luck for the year.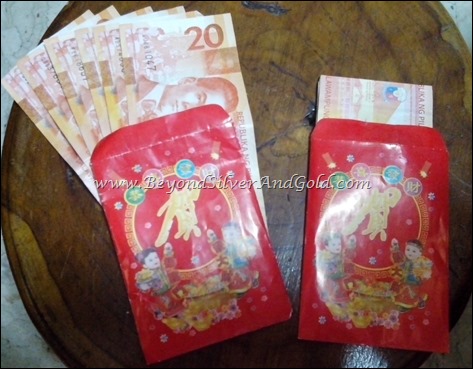 While I do enjoy the festivities, I can't really subscribe to the luck thing. I would much rather believe in the blessings of the Lord for His children. When this year started, there were a lot of Chinese experts talking about this year being the Year of the Horse. In the Chinese Fortune Calendar, I was born in the Year of the Rat, here's the Rat fortune for this Year of the Horse:
Horse doesn't like Rat at all. They said Horse will die when it eats the feces of Rat. Therefore, Rat people's fortune won't be too good in 2014 Horse year. According to Chinese Horoscopes Five-Element theory, Rat is in Water group and Horse is in Fire group. Fire is afraid of Water. But horse contains strongest Fire among 12 animals. Fire of Horse and Water of Rat will fight badly together. That's a sign of quarrel and dispute.
If I were to believe this fortune telling, then I can expect a bad year for me. I can expect a lot of quarrels and disputes. That's hardly a source of inspiration and won't be a motivation for me. If I believed in this fortune, then I might as well give up now because I can expect a lot of discouragement for me this year. But my faith and trust is in the Lord who is the Creator of all things, including the horse and the rat, the fire and the water. Remember Jeremiah 29:11,
'For I know the plans that I have for you,' declares the Lord, 'plans for welfare and not for calamity to give you a future and a hope.'
The Lord has plans for us – plans for our good and not for bad, plans that will give us hope and a future. God is good and trustworthy and wants nothing but the best for His children. With this, I greet you a Happy Chinese New Year and leave you with this blessing: