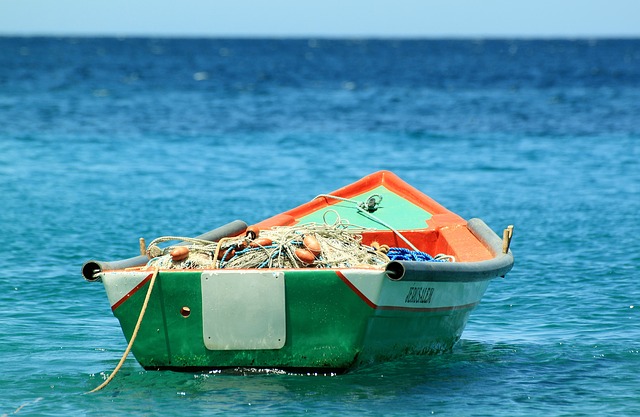 Aimless – this is how I've been feeling these past weeks. Online casino Ireland. ###
Maybe it was because we all got sick coming into the new year and I got it the worse of all. Lying around, groggy with throat so raw and eyes swelled up does not help to motivate me. Strange because this is the first time I felt this way during a new year. In the past, the new year gave me so much hope. At the start of the year, hubby and I would go away on a trip together to talk about the year that was and to make plans for the year to come. This year we didn't do it because we got sick and stayed home.
I started feeling aimless, with no motivation to do anything. Like a ship with no direction going where the wind and waves take her – this is how I felt. It's bad to be in this boat. It feels like I have no idea where to go. I don't know what to do.
That's why it's a good thing we celebrate every new year and list down our resolutions. It doesn't matter whatever we call it – resolutions, plans, goals, faith goals, commitments, we have to write it down. No matter how much you've failed in the past in keeping your resolutions, we still need to write new ones.  It keeps us going.
Hubby and I finally had a half day date where we started planning and writing our goals for this year. Part of it is to look at the year that has passed to see where we fell short. We felt bad, even guilty at times, for failing in many ways, but that is where having hope in the Lord comes in.
Brethren, I do not regard myself as having laid hold of it yet; but one thing I do:forgetting what lies behind and reaching forward to what lies ahead, I press on toward the goal for the prize of the upward call of God in Christ Jesus. Philippians 3:13-14
Thankfully, God is gracious and merciful to His children. He forgives us of our sins. There's no need to continue living in regret. Instead, we can forget the wrongs of the past (except for lessons learned) and move on to a better future.
Do you know what's even more beautiful than yearly resolutions? It's that every single day is a day to begin anew.
The Lord's lovingkindnesses indeed never cease, For His compassions never fail. They are new every morning; Great is Your faithfulness. Lamentations 3:22-23
We never need to wait until it's the new year again to write out new resolutions. God's love is steadfast, His mercies are new every morning. Yes, every morning we wake up is God giving us another chance to make today different than yesterday.
Our ship is starting to take its course. We've decided and written down our goals for the year. How about you?
Have a blessed Monday!