I've been a yoyo dieter and inconsistent exerciser(for lack of a better word) for many years. I've tried every diet I've heard of and can never sustain it. I would go on periods of working out and can't sustain that as well. I've read all the diet books I can get my hands on, but to no avail. Every year, I see the numbers on the weighing scale creeping up and up. In the last couple of years, I've basically given up on myself and hardly believe that I can still lose all my extra weight. Online casino Ireland. ###
But I've never been the kind of woman to dwell on my losses. The reason I've been on and off the dieting and exercising route is because I also keep believing that I can do it, over and over again. So as a follow up to my Weight Gain Journey post, I'm writing this first post on this weight loss journey that I'm taking on again. This time it's going to be different and you'll know why in a little bit.
Today, February 20, 2014, is the first day of our family's weight loss journey.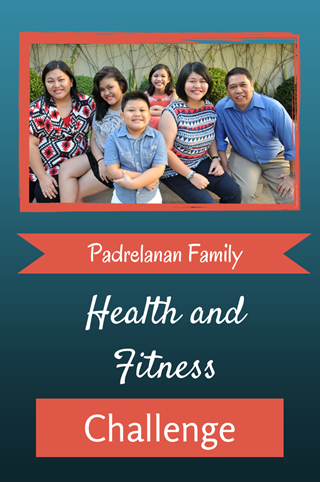 So that's my declaration that I'm posting for the world (or for my blog readers) to see. The difference between now and then are these:
THEN: I never shared it to anyone that I'm in some sort of a diet or that I'm exercising to lose weight. That makes it easier for me to cheat or just give up altogether.
NOW: I'm posting it here on my blog for my interested readers to follow along. Now I'm sort of accountable to a lot of people to continue with my journey.
THEN: I don't have an accountability partner or even someone who will just walk with me through it all. Maybe others can do it all on their own, but I can't. I'd rather hide and eat than announce to the world that I'm off on my weight loss program.
NOW: I found a blogger friend who offered to journey with me. In fact, we already have an agreement to do a 5K run when they come back to the Philippines.
THEN: I would do things on my own – find a workout video online that I can do on my own. I'd lose some weight but had no direction. I'd also find some book about dieting that I'd try on my own. These have not worked.
NOW: I hired a personal trainor to help not just me, but the rest of my family as well. Okay, before you react that it's so expensive to hire a personal trainor, here's how I think about it: If I or any of my family gets sick, we would be spending even more than what we'd be spending with the trainor. Add to that the time lost, the fact that we're sick and the effect on our bodies. I'd rather do this now than wait to get sick before I start doing something about it. Along with the trainor is his partner chef who I'll be meeting real soon to learn about good nutrition for the whole family.
THEN: I'm never honest to anyone about how much I weigh, except for my insurance company, I never admitted to anybody what my current weight is.
NOW: I will share it now because I want this weight to be my last heaviest weight, then I want to see the numbers going down from here.
Follow along as I narrate our journey to health and fitness. If you would like to, you can also do it along with us. I believe that doing this difficult thing within a community could inspire us to do better. Leave a comment if you're also taking on a health and fitness challenge this year for yourself and/or for your family.
I pray for victory for our family and victory for you as well.
NEXT POST: Setting Our Goals
If you would like to be updated about our weight loss journey, sign up below and receive updates via email. Don't worry, my email list is protected.